Rock Crawling, Scale 4x4 and 4x2 Trail Trucks
Discuss the wild world of rock crawling and scale trucks
06-29-2012, 09:13 AM
Member

Join Date: 01-03-2012

Location: Raaaiiinnnniiieeerrrr, WA.

Posts: 13

Thanks: 0

Thanked 0 Times in 0 Posts
wheelinjp's c2 class flatty pickup
---
well I have been building this for a couple months. I wanted something different that no one else has. This definitely fit the bill. I cut up lil joe's last spare body to create this cab.
scx 10 chassis w/ axial axles w/ o/d fr, u/d r gears, axial alum chubs w/ vp histeer outers
axial tranny w/ rr gears, 30t brOOd power
fxr w/ cc bec
7955 steer servo
mg 645 servo winch
Locked Up RC aluminum beadlocks w/ 1.9 pitbulls w/ crawler innovations closed cell foams
3/16 hydraulic tube cagework, and sliders by me, powder coated by cherokee pat.
this was the inspiration. it was a pic from a craigslist ad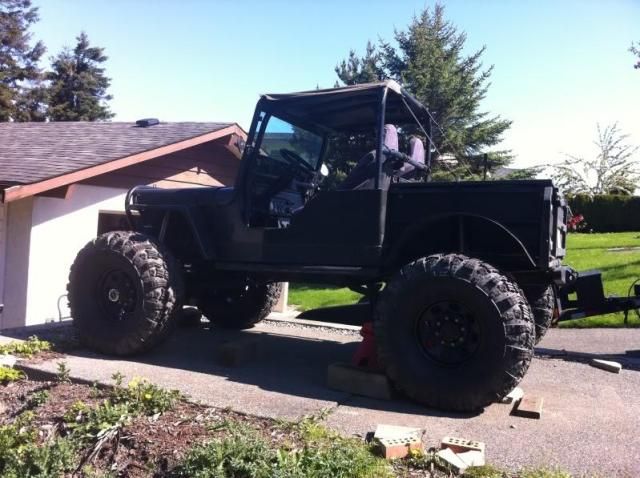 here is where I started. I cut over an inch out of a flatfender body and styrened it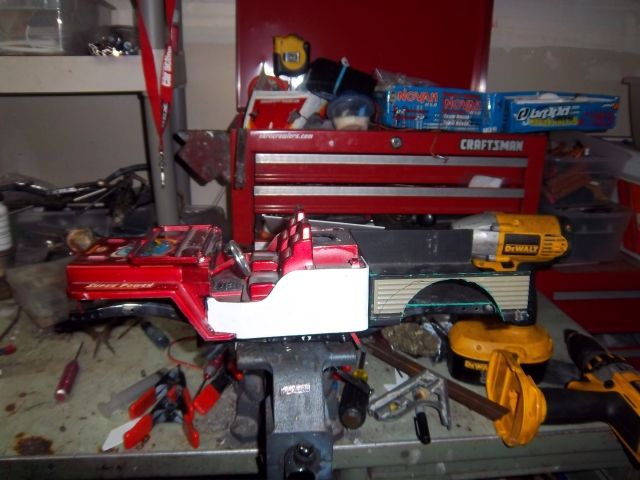 links made, most of the bumpers and tubework done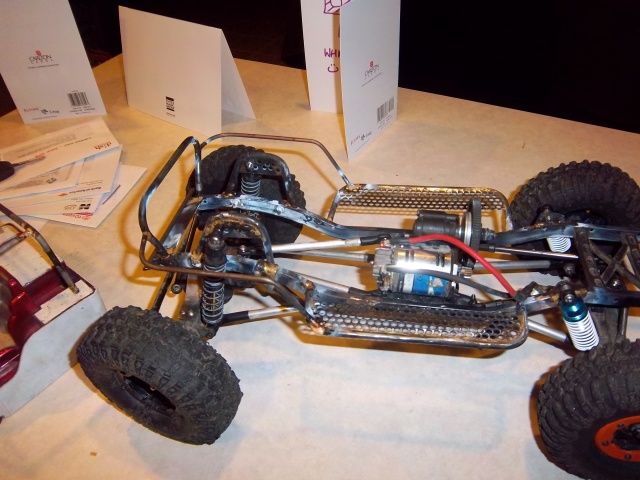 almost ready for sandblast and powder coat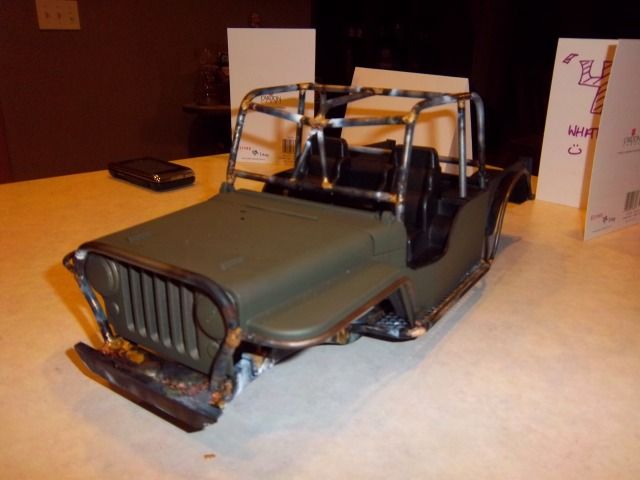 chassis back from powder coat. matte black turned out perfect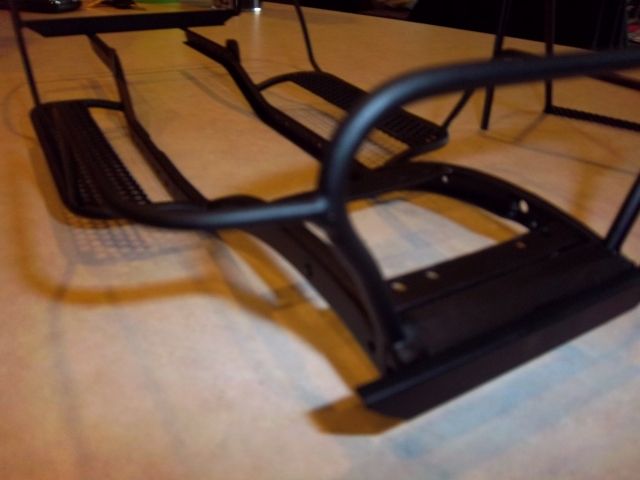 done and ready for scale nats in september. I even modded the grille to resemble the ford gpw flatty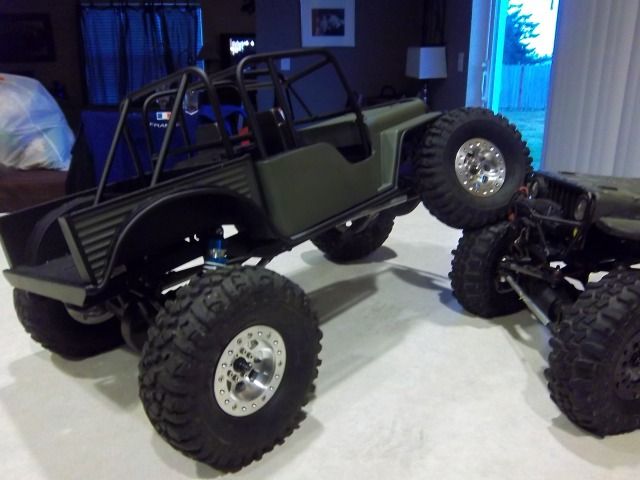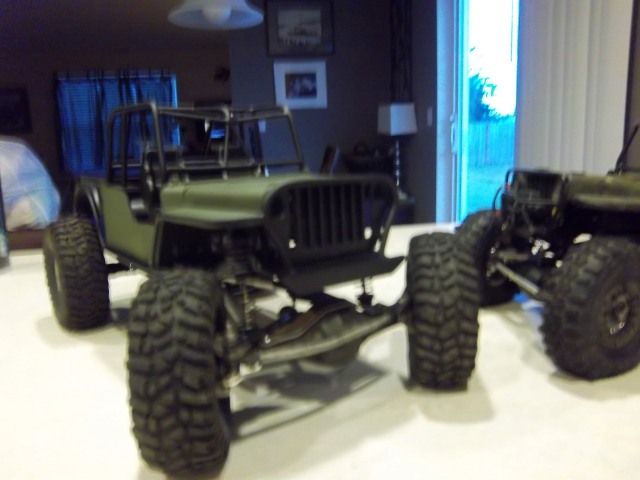 Sponsored Links
Posting Rules

You may not post new threads

You may not post replies

You may not post attachments

You may not edit your posts

---

HTML code is Off

---
All times are GMT -4. The time now is
06:47 AM
.
Powered by vBulletin® Version 3.8.7
Copyright ©2000 - 2013, vBulletin Solutions, Inc.